Spot Prices and News Summary
Realtime Spot Charts
Weekly market brief: A multi-year bull market
04/20/2014 A sharp sell-off from a high of 1331 led to lower-volume trading in the 1295-1305 area at the end of the week. We expect more backing and filling this week and perhaps a retesting of the 1278 recent low before the recovery continues. Fundamentals favor higher prices over the months ahead. We look for silver and mining stocks to outperform gold and continue to accumulate a balanced portfolio of miners and physical precious metals.
Contrarian Gold Stocks
"Gold stocks have lapsed back to despised status after late March's sharp selloff. Thanks to their strong 2014 rally before that, traders were slightly warming to this abandoned sector. But despite the rekindled extreme bearishness, gold stocks remain the greatest bargain in all the stock markets. Their prices are still absurdly undervalued relative to gold which drives their profits, fantastic buys for brave contrarians." — Adam Hamilton for Zeal. Read it all


Forex News
Updated 24/7.
Gold: Barbarous Relic
Cash or Gold? You decide.
Watch full-screen.
Did you know...?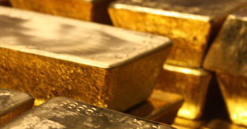 You can easily buy physical gold in any amount and store it outside the US. BullionVault cares for over $2 billion of gold for more than 50,000 clients, making BV the world's largest online investment gold service. Store your gold in high-security vaults in Singapore, Zurich, London or Toronto. WHY BV? LEARN MORE.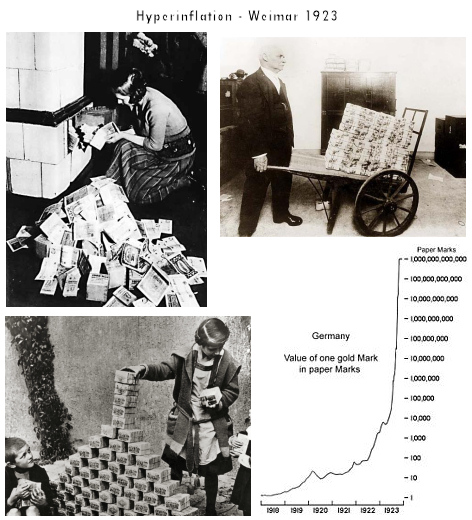 RISK DISCLOSURE: Trading of equities, futures, options, forex and precious metals has large potential rewards, but also large potential risks and is not suitable for all investors. You must be aware of the risks and be willing to accept them in order to invest in these markets. Don't trade with money you can't afford to lose. We may earn a commission when you purchase a program or product introduced on this site.
TradersGame ebook guide for long-term precious metals investors:
You can protect your assets and assure your financial survival with precious metals in your portfolio. Diversification is always best for the long-term, so what's the right mix for your needs? Get the answer.
How to Buy Gold and Silver Today (to Preserve your Assets Tomorrow)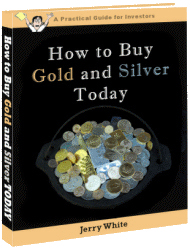 Bullion market specialist Jerry White suggests a balanced precious metals portfolio in various forms — based on an investor's risk tolerance and other factors — and analyzes the benefits and costs of each investment product, from junior mining stocks and gold coins to bullion bars and platinum group metals. For gold novices and experienced investors alike. White is a former trading manager of a major bullion house, director of broker Brody, White & Co., exec of a Comex depository and consultant to Comex, major refiners and coin wholesalers.
PDF version: $19.99, 82 pp

Credit card payment collected for account of Prince Global Online Marketing Services. Download your ebook immediately from our Secure Download page.. We will not share your email address.
If you agree that protecting your assets is imperative, learn how this guide can help.