Spot Prices and News Summary
Realtime Spot Charts
Market Brief: A multi-year bull market
07/24/2016 Precious metals continued to consolidate last week, with gold touching 1311 Wednesday before bouncing. The consolidation may continue, and a test of support at 1300 or 1280 is possible before seasonal strength starts to assert itself.

Forex News
Updated 24/7.
The Liberal Theology of Gun Control

Guns are what you talk about to avoid having to talk about Islamist terrorism. "Instead of debating the antiterror policy of the past seven years, we're all arguing over gun control. Then again, if you were Mr. Obama or Mrs. Clinton, isn't this the debate you'd prefer?" William McGurn, WSJ (image: Getty)
Why would anyone want a firearm? "Self defense, Locke wrote in his Two Treatises of Government, is a part of the law of nature and in consequence cannot be denied the community, even against the king himself." Charles C.W. Cooke, National Review
Gold: Barbarous Relic
Cash or Gold? You decide.
Watch full-screen.
Did you know...?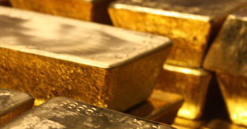 You can easily buy physical gold in any amount 24/7 and store it outside the US. BullionVault cares for over $2 billion of gold for more than 50,000 clients, making BV the world's largest online investment gold service. Store your gold in high-security vaults in Singapore, Zurich, London or Toronto. WHY BV? LEARN MORE.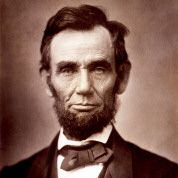 "I see in the near future a crisis approaching that unnerves me and causes me to tremble for the safety of my Country. Corporations have been enthroned, an era of corruption in high places will follow, and the money power of the Country will endeavor to prolong its reign by working upon the prejudices of the People, until the wealth is aggregated in a few hands, and the Republic is destroyed." — Abraham Lincoln, Nov. 21, 1864
The Fed Sets Another Trap "In these days of froth, the persistence of extraordinary policy accommodation in a financial system flooded with liquidity poses a great danger. Indeed, that could well be the lesson of recent equity- and currency-market volatility and, of course, plummeting oil prices. With so much dry kindling, it will not take much to spark the next conflagration." --Stephen S Roach, Dec 23, 2014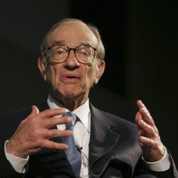 The Fed's balance sheet is a pile of tinder, but it hasn't been lit … inflation will eventually have to rise.
Where will the price of gold be in 5 years?
Greenspan: "Higher."
How much?
Greenspan: "Measurably." (New Orleans Investment Conference, Oct 25, 2014)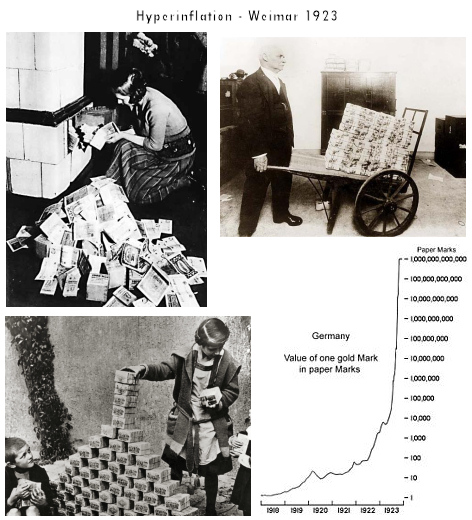 Mercenary Musings: "We should always be cognizant that gold is the only real money and its true value is never subject to the decrees, fiats, machinations, whims, let alone the dreams, fantasies and whimsies of elected and/or autocratic national governments." — Micky Fulp
RISK DISCLOSURE: Trading of equities, futures, options, forex and precious metals has large potential rewards, but also large potential risks and is not suitable for all investors. You must be aware of the risks and be willing to accept them in order to invest in these markets. Don't trade with money you can't afford to lose. We may earn a commission when you purchase a program or product introduced on this site.
TradersGame ebook guide for long-term precious metals investors:
You can protect your assets and assure your financial survival with precious metals in your portfolio. Diversification is always best for the long-term, so what's the right mix for your needs? Get the answer.
How to Buy Gold and Silver Today (to Preserve your Assets Tomorrow)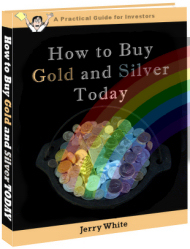 A Balanced Portfolio
Bullion market specialist Jerry White suggests a balanced precious metals portfolio — based on an investor's risk tolerance and other factors — and analyzes the benefits and costs of each investment product, from junior mining stocks and gold coins to bullion bars and platinum group metals. For gold novices and experienced investors alike. White is a former trading manager of a major bullion house, director of broker Brody, White & Co., exec of a Comex depository and consultant to Comex, major refiners and coin wholesalers.
PDF: $19.99, 85pp

Credit card payment collected for account of Prince Global Online Marketing Services. Download your ebook immediately from our Secure Download page.. We will not share your email address.
If you agree that protecting your assets is imperative, learn how this guide can help you create a balanced portfolio.
Learning Center
Why deflation is unlikely (Apr 30, 2015)
"We are living with a situation that is highly vulnerable to an exogenous shock... Meanwhile, the prices of gold and silver reflect the deflationary view to the exclusion of the likely outcome." —Alistair Macleod, GoldMoney
They're Coming for your Cash "It might sound like a conspiracy theory spun by right-wing crazies. But judging by the increasing desperation of governments to reboot the world economy, it just might happen. 'It' is the recall or confiscation of cash, i.e., dollars, euros, pounds, etc., in physical form. And a key justification that those calling for this radical measure cite is that it reinforces the ability of central banks to impose negative interest rates. . . If you don't already own some gold in fully allocated form, now would be a good time to consider buying some." — Mark Nestmann
Investors:
Learn about gold and silver.
Option pricing tutorial:
Learn about futures options.